Technology has been rapidly progressing, revolutionizing the camping industry as we know it! Whether you're looking for high-tech gear, mobile apps, or using social media to plan and share your outdoor adventure, technology is making it easier than ever before. In this blog post, we'll explore how tech is creating an entirely new camping experience, and the exciting possibilities of where it will take us! Let's have some fun and dive into the world of modern camping!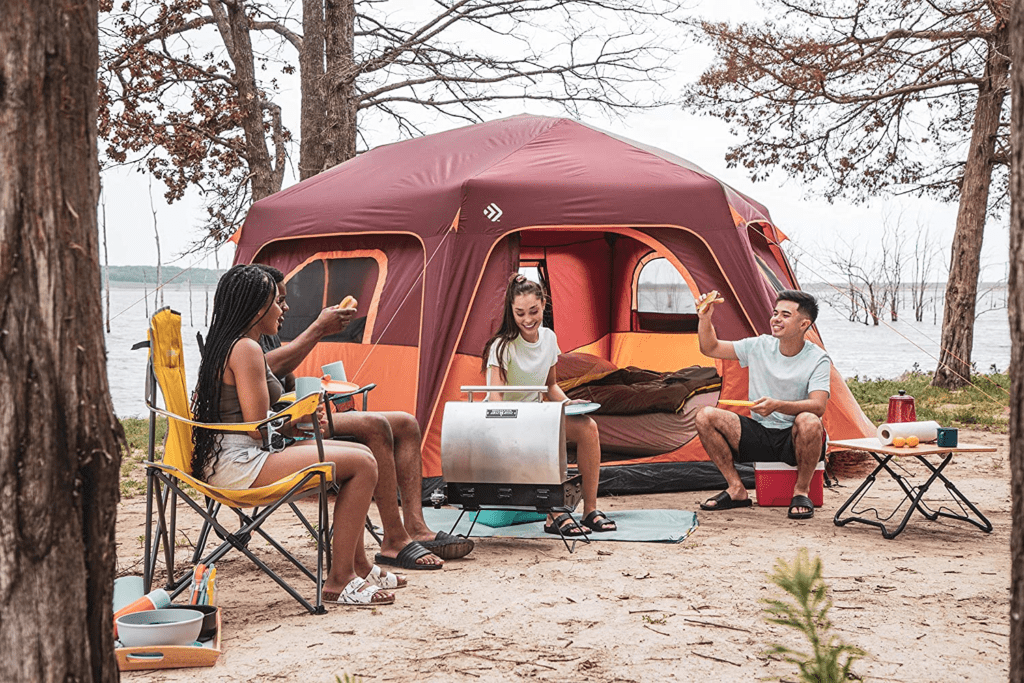 Ready to take your camping experience up a notch? Look no further than the amazing new tech gadgets available to enhance your time in the great outdoors! Smart tents come with awesome features like built-in illumination, and USB ports. And don't forget about solar powered charging stations that let you juice up your devices using only the energy of the sun – no generators or outlets necessary! Technology is making camping easier and more enjoyable for all levels of adventurers – so what are you waiting for? Get ready to get wild with the latest camping gear!
Experience the great outdoors like never before with the help of modern mobile apps! Check out campgrounds near you and easily plan your route with detailed trail mapping. Enjoy an even simpler way to firmly secure a camping spot – all from the convenience of your phone. But that's not all – get out there and show off your explorations with friends – share photos as you go and keep track of your journey with GPS location tracking! Camping has never been more fun (or easy) than it is now!
If you're a fan of camping, then social media is your best friend! Document and share your camping memories with all your friends – post pictures you take out in nature, and get inspiration for new trips from other awesome adventurers. Plus, how cool would it be to make connections with other outdoorsy folk? Ask around for must-visit locations, seek out tips from professionals – social media will help you do it all! So let's go camp, explore and have an awesome time!
Let's have some fun! With the world of tech at your fingertips, camping is more comfortable and enjoyable than ever. Want to up your outdoor adventure game? Stuff your backpack with the latest high-tech gear, consider downloading amazing apps, and don't forget a few social media updates. Whether you're an experienced camper or a total rookie, nows the time to take full advantage of all that technology has to offer. So, what are you waiting for? Get packing and let the good times roll!