Here are my favorite power solutions for camping.
Are you an outdoor enthusiast? Are you looking for ways to stay connected while camping? If so, then you've come to the right place! This blog post is all about finding the best power banks that are great for camping. From portability to reliability, we've got the perfect picks for your next outdoor adventure.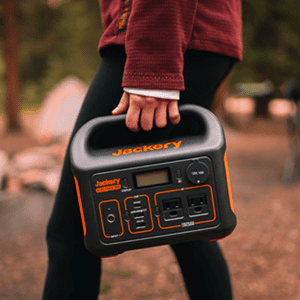 Why You Need a Power Bank
If you're planning a camping trip, you know that you'll need to bring along all the essential items, like a tent, sleeping bag, and food. But don't forget about your electronic devices – it's just as important to bring along a power bank. A power bank is a portable device that stores energy and can be used to charge your electronic devices on the go. With a power bank, you won't have to worry about running out of juice while you're in the middle of nowhere – you'll always be able to stay connected.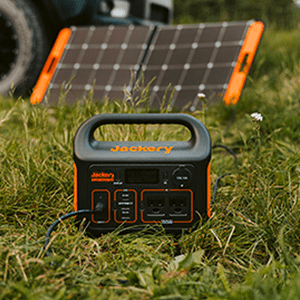 How to Choose the Best Power Bank
When it comes to choosing the best power bank for camping, there are several factors to consider. Capacity and battery life are important, as are safety features. Many power banks come with added features that make them more user-friendly, such as portability and compatibility with other devices. You should also look for additional features like fast charging and solar charging capabilities. To make sure you get the most out of your power bank, it's important to be aware of the safety tips for camping with a power bank and to always read the instruction manual before use. With all these considerations in mind, let's take a look at some of the top power banks for camping.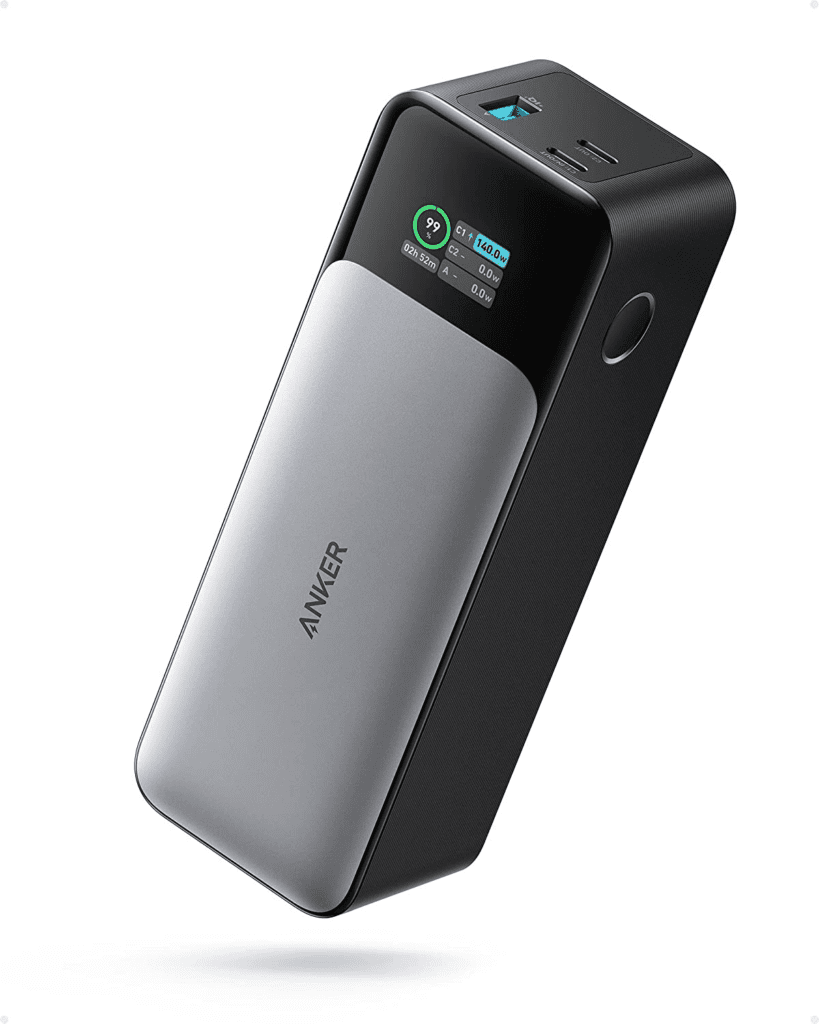 Types of Power Banks
Power banks come in various shapes and sizes, and each type has its own advantages and disadvantages. Anker PowerCore III Elite 25600 87W Portable Charger is a great example of a top power bank for camping, while the INIU 10000mAh 22.5W Power Bank is an excellent choice for a high-capacity USB battery. If you need more versatility, the Crave PowerPack is a great option with its AC, USB C, USB-A and 12v DC charging options. And for those looking for a reliable portable power station, Goal Zero's BEAUDENS Portable Power Station 166Wh/52000mAh is a great choice. Regardless of which type of power bank you choose, it's always important to consider safety features, capacity and battery life, portability and compatibility.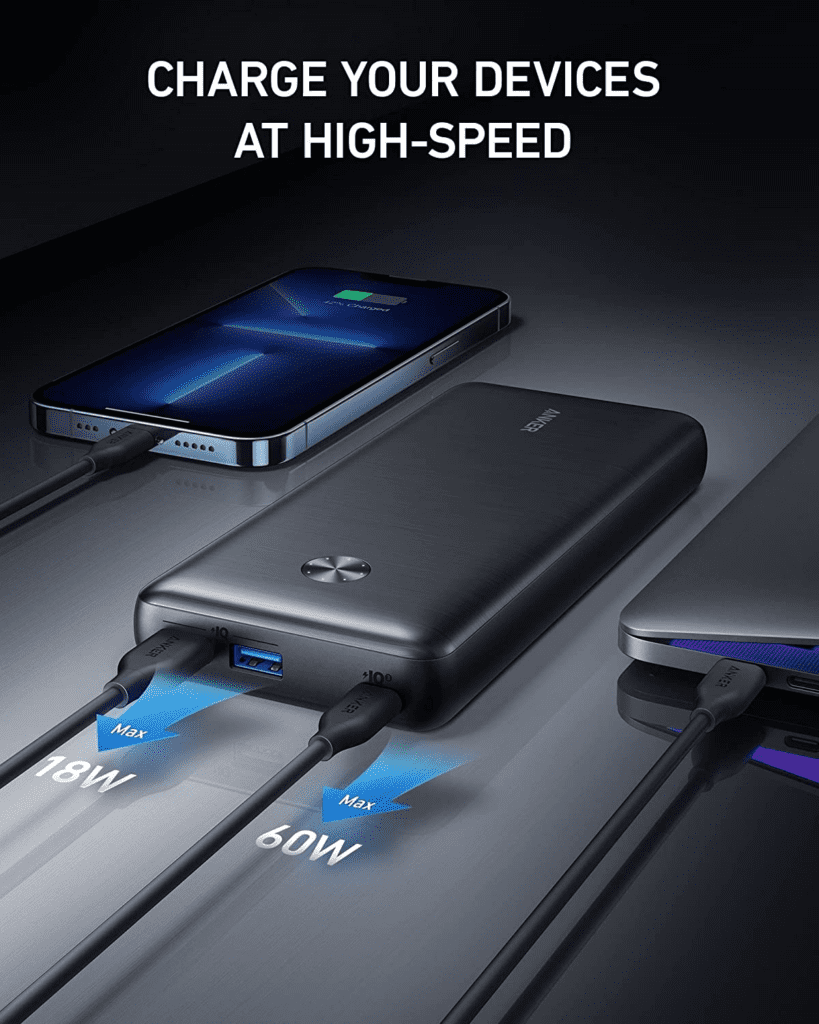 Capacity and Battery Life
Capacity and Battery Life are essential factors when it comes to choosing the right power bank for camping. As you will be relying on the power bank to provide you with energy throughout your camping trip, it is important to make sure that the power bank's battery life is long enough to last you through your adventure. You should consider brands like Anker, Iniu, Biolite, Crave and Goal Zero who offer power banks with capacities ranging from 5,200mAh to 52,000mAh. These capacities will provide enough battery life to power all of your camping electronics for extended periods of time. Furthermore, many of these brands also offer additional safety features such as short circuit protection and over-current protection to ensure that your power bank is safe and secure during your camping trip.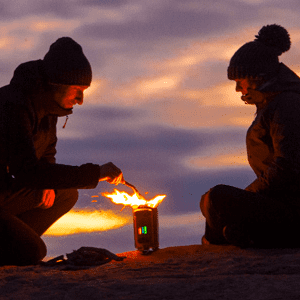 Safety Features
Safety is always a priority when camping, and the same goes for your power bank. Look for power banks that have safety features like overcharge protection, short circuit protection, and over-discharge protection. This ensures that your device is not damaged by the power bank or vice versa. The Goal Zero Venture 75 is a great example of a power bank with all these safety features. Additionally, certain models are even waterproof and dustproof, so you can be sure that your device stays safe even in harsh environments.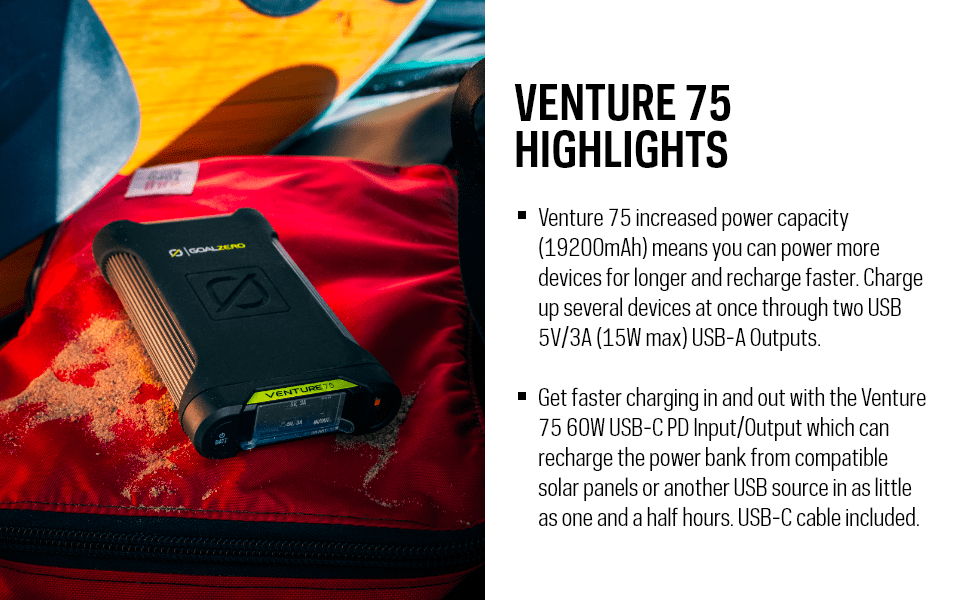 Portability
Portability is an important factor to consider when choosing a power bank for camping. Not only should you look for something that's lightweight and easy to carry around, but you should also make sure that it comes with features such as a charging cable, a carrying case, and even a car charger. For example, the Anker PowerCore III Elite 25600 87W Portable Charger is small enough to fit in the palm of your hand and comes with a carrying case, making it the perfect power bank for camping trips. And if you're looking for something even more powerful, the Goal Zero Venture 75 is waterproof and rated IP67, making it great for any outdoor adventure. And finally, the Crave PowerPack 166Wh/52000mAh offers versatile charging options including AC, USB C, USB-A, and 12v DC so you can charge your devices wherever you go.
Compatibility
Now that you know what to look for in a power bank, it's time to look at compatibility. After all, you don't want to find a great power bank for camping only to discover that it doesn't work with your devices. So, it pays to check the compatibility before buying. Generally speaking, most power banks are compatible with both Apple and Android devices. However, if you have some other device, like a laptop or camera, you should check if the power bank is compatible before making a purchase. Additionally, many of the higher-end models feature universal compatibility and can charge almost any device. So, if you're looking for a power bank to use with multiple devices, this is something worth considering.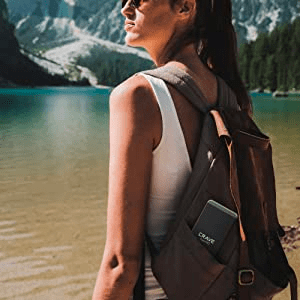 Additional Features
In addition to the basic features of a power bank, there are some additional features you should look out for. For example, a power bank with AC outlets can provide extra power to your devices while camping. The Jackery Portable Power Station Explorer 300 is a great choice for this, as it offers AC, USB C, USB-A, and 12v DC outlets. Another handy feature is LED indicators which show the remaining battery life of the power bank. This is especially useful when you're camping, as it helps you to plan your energy usage accordingly. Finally, a waterproof or dustproof design can help protect your power bank against the elements while camping.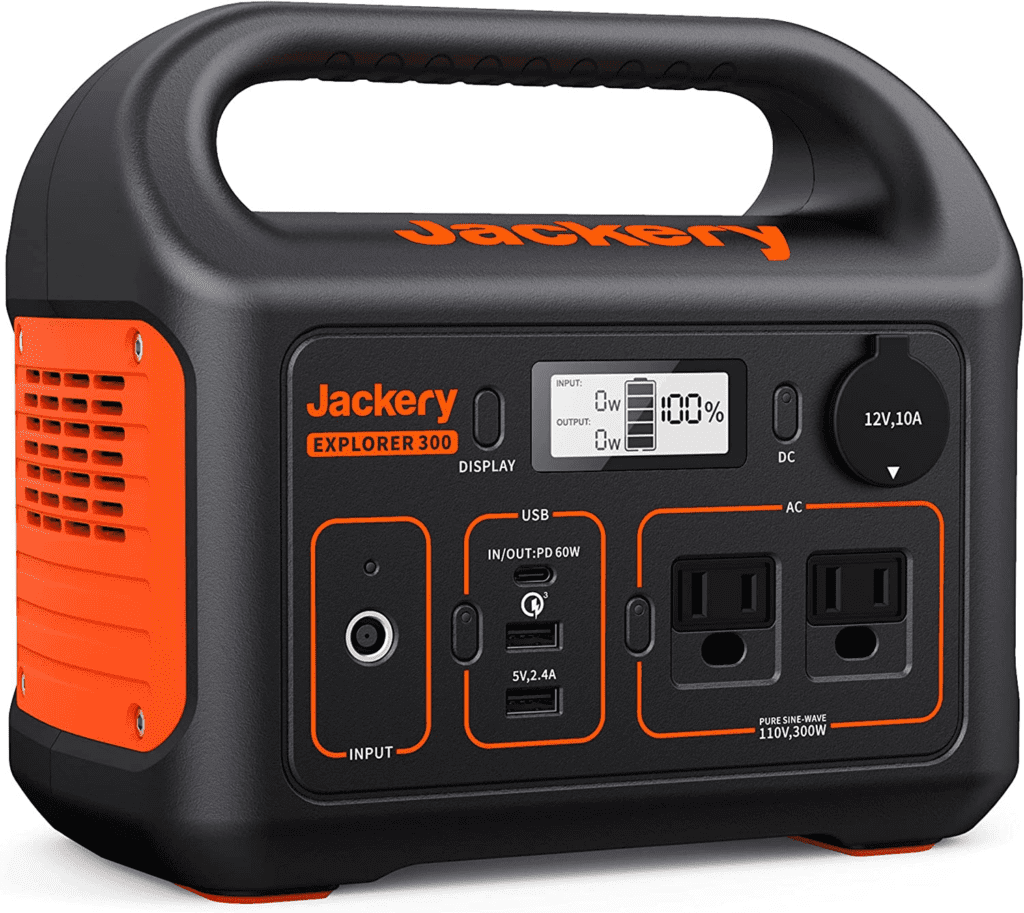 Tips for Camping with a Power Bank
When you're out camping, having a reliable power source is essential. With a power bank, you no longer have to worry about your devices running out of battery. To make the most of your power bank and ensure you have a smooth camping experience, here are some tips:
Make sure you charge your power bank before leaving home. This way, you won't have to worry about your devices running out of battery while you're away. It's also important to keep an eye on the battery life of your power bank and recharge it regularly.
Bring a multi-port charger with you so that you can charge multiple devices at once. This will save you time and energy and help keep all your devices powered up.
Bring an extra cable or two in case one gets lost or damaged. It's always better to be safe than sorry!
Finally, remember to keep your power bank in a safe and secure place while camping. Don't leave it exposed to extreme temperatures or direct sunlight as this could damage it or reduce its battery life.